This year I decided there was some things I wanted to do! I didn't want gifts under the tree, I wanted to go out and have some of my own kind of fun. These are just normal Christmas things people do every year. I just haven't had the chance and I made sure I had some time to do them this year.
One of the Christmas things I wanted to do was watch some classic Christmas movies. We borrowed them from the library.(freebie) I enjoyed the original Miracle on 34th Street with my girls.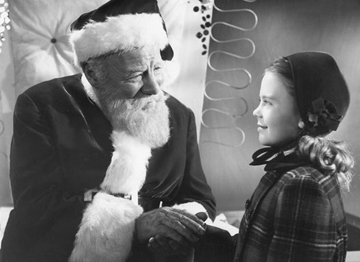 I also watched It's a Wonderful Life with my husband. We enjoyed that movie. It really put us in a good mood! It helped us find our Christmas Spirit.
We had the opportunity to go Christmas Caroling with our church. I've always wanted to go. I had a very good time. I love singing and it was fun visiting people. My girls weren't quite as interested. I felt it was important to go anyway. They need to understand that I have interests too.
The last thing I wanted to do was see a performance of The Nutcracker. We are on a very tight budget so I wasn't sure how I was going to make this one happen. I was very lucky to have a friend who had a son in a performance. We were even luckier that there was a school show. We homeschool so we were allowed to go to these specially priced shows. We got three tickets for less than twenty dollars! It was a beautiful performance. There was stunning costumes and sets. Pie Pie loved the performance and wants to go to another show. Pants liked it as well, but I think she would rather be in it as the Sugar Plum Fairy.
I love spending time doing fun things with my family. I've already got two things on my list for next year. First I need to go see a Live Nativity! I have wanted to do this for years. Second I am finally going to make a Gingerbread House!
Do you make time for yourself too?!