I was counting how many days we have done for school recently and was happy to notice that we have 25 days finished already! Pie Pie and I like to know how much we have accomplished! I am also pleased with the progress we have made and would like to share some here.
Pie Pie and Pants have done a lot of reading. I love reading and will do anything to encourage them to read. They each read enough books for about 36 tickets (5 books per ticket) in the Library Reading Program this Summer. I'm not sure the actual total because I lost track, but that is a lot of books. We have particularly enjoyed reading Carolyn Haywood books.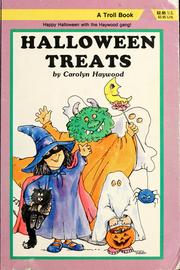 These are some of my favorites from when I was little and I am so glad Pie Pie can enjoy them now. Pants and I are reading through the selections in Before Five in a Row. We have, so far, liked all of their choices.
We are currently in our third chapter in Math which should be finished up tomorrow. We are just getting started with some new lessons, but Pie Pie is sailing right through. Pants is still working on counting and writing her numbers. They both like to build with our Math blocks.
For History we are currently in the 1800s of American History. We just finished up the Constitution and learned about the Bill of Rights. We are looking forward to the War of 1812 and then we are going to read about the American Girl from that time period, Josephina.
We started off with a couple of different topics. We learned a little about the Ocean and Butterflies. Now we are currently on The Human Body. We are learning a little more about what our body parts do and how to take care of ourselves. Our next topic will be all of the animals that are in Animal Jam. This is their favorite Internet game. Pants is learning about different animals and the Five Senses.
We just finished up our second Which Way U.S.A. book. This is Pie Pie's favorite subject right now. Whenever I ask her what subject she wants to do, she always says Geography!
We just started our Grammar book this week. We have also been working on Handwriting. I am also hoping to start a Spelling Program very soon! We are going to be starting a Literature unit all about the Roman and Greek gods and goddess.
We are doing daily devotions and just started AWANA, which is a Bible Club for kids. Both of the girls participate and it is at our church. They learn about the Bible, play games and get prizes. This is where they recite their Bible Memory Verse for the week.
Pants has been very fiesty lately so we have been going really easy with Pre-K. We are reading and I have been trying to get her to focus for longer periods of time on a task. She is going to be starting Ballet next week and I think that will be a good physical outlet for her. She loves to draw, color and play.
There's lots of other things going on for us too. We have been busy! I just wanted to give a little update to anyone who likes to read about us!